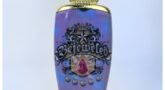 Digital printing is the modern way to print product labels, and they are completely customizable. If you're considering digital label printing for your business labels, there are a few things you should keep in mind. This way, you can get the best bang for your buck when it comes to your custom digital labels.
Benefits of Custom Digital Label Printing
There are many benefits to choosing digital label printing for your business labels including:
customization for both big and small printing runs
ability to print high-quality graphics
easily adjustable right up to the last moment before printing
more affordable than traditional printing options
many options for shapes, sizes, colors, and more
Great Option for Short Runs
Are you planning on running a short run for labels? Digital printing allows for a quick turnaround time, so you don't have to wait to get your labels for too long. Furthermore, since printing plates aren't required for the printing of digital labels, prices are lower. And, it makes more sense to utilize digital printing for shorter runs since printing plates aren't an investment that needs to be made.
What to Consider When Designing a Label for Digital Printing
Through the FDA, the government regulates labels so that consumers have a right to information. So, as a manufacturer of products, you need to supply specific information on your digital printed labels. There are a few things that you should consider when you're thinking about the design of your custom digital printed labels including:
Identification of Your Product: The label of your product should identify what it is and what it does. This can give your potential consumers a way to understand how your product can benefit them.
Measurements: The FDA requires cosmetics, food and beverage, and other industries to include the net weight of their product on the label.
Warnings: Your custom label should include any warnings to consumers about anything dangerous that could happen if your product is used or stored incorrectly. Or, if there are any ingredients that may stimulate allergic reactions or threaten health in any way.
Ingredients: If your product is a food or beverage, the FDA requires manufacturers to include an ingredient list along with nutritional facts.
Getting Help for Designing Your Custom Digital Labels
Not sure what your digital printed labels need or should look like? Consult with the professionals at Blue Ribbon Tag & Label. We have been helping businesses create custom labels for decades. And, have a team of design experts on hand to help you through the process of designing the perfect label for your needs and vision. Find out more about our label products and services from our website.