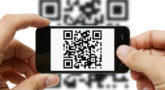 If you haven't noticed, there is a new type of barcode being used in numerous industries and by many customers. The new technology is unearthing a wave of opportunities for business owners who decide to utilize them. If you own or operate a business, the QR barcode has the potential to grow your customer base and spread your brand name. Do you know what QR codes are and how your business can use them to your advantage?
What is the Difference between a Barcode and a QR Barcode?
The barcode traditionally is how a product is tracked during inventory and also processed for sale. QR codes work the same way but additionally hold much more information than the traditional barcode system. This is because barcodes are only one-dimensional and contain parallel lines whereas QR barcodes are two-dimensional and able to portray more information through the use of symbols and shapes. They can even portray information directly related to the internet, so they can be read by the use of modern day technology like cellular devices. This allows for more uses in barcodes than past years of traditional barcodes.
How is a QR Barcode Used?
Although the QR barcode is relatively new to us in the United States, it was invented years ago in Japan and has been utilized overseas since its invention. The technology was not patented, so it is available to use free of charge for any business that wishes to take advantage of it. The codes are generated online through the use of applications and are read through cameras found on virtually every smartphone imaginable or on barcode readers. Because they provide the option to share unlimited amounts of data, they can be used for free marketing like search engine and social media optimization. This is because QR codes can link straight to internet sites and drive more traffic to your business website daily, providing you with a larger customer base as well. When this traffic arrives on your website, it's handy to have a web hosting server like https://www.hostiserver.com/ to ensure acceleration on your site. Business owners can attach their website, social media accounts, videos, and much more to their barcodes so that customers can research the business straight from their product to their handheld device. Linking this into a content management system (this post explains what that is) can streamline the customer experience.
What Information can a QR Barcode Convey?
Along with linking to social and business sites, QR codes can convey other important information. Customers can pull out their phones and snap a picture to get useful information otherwise only found on your website or at your business location. Qr barcodes can be used to:
Information on business like hours of operation and location
Send hiring and career opportunities; instructions on application for employment
Offer complaint and feedback consumer forms
Provide step by step instructions on installation
Send special discounts, offers, and coupons
Convey information on how to receive replacement parts or repair services
Send video or mp3 downloads
Don't Miss out on New Technology!
The QR barcode is changing the way that products can connect with customers. Now your customers can visit your business website, social site, or more right from your product label! The potential for this technology grows every day. The way that technology advances nowadays, there is no reason for your business or product to miss out on this free and useful opportunity that has immense potential to connect with new clientele and spread your brand name. Additionally, QR codes can save you money by utilizing free online services rather than print and mail. Incorporating QR codes into your stock inventory coupled with software such as provided by the likes of ServiceMax as an example, can allow you to manage and track supply parts much easier too… Don't miss out on the limitless possibilities that QR codes could bring to your business!
A QR Barcode and Your Label
If you think that a QR barcode would be useful to use on your products, Blue Ribbon Tag and Label can implement the code onto your product label! There are a number of websites that can generate a QR code for your business free of charge. Once you get yours, send it to us so that we can implement it into the design of your product label. We understand the importance of keeping up with technology, especially if it has the potential to help grow your business revenue! To get started on your product label design or to get a feel for our services and products that we offer, visit our website or call us today at (954) 922-9292.