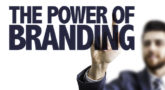 It's no wonder why large companies spend millions each year on branding. It simply brings the business in. If you have a business already, the chances are that you have already thought about branding. If you are thinking about starting a business and are struggling with branding then it might be worth speaking to an expert like this digital marketing agency australia. To give you the best foot forward possible, you need a clear brand. Without it, you won't get enough business and you won't grow. Company branding really can make or break your business, just look at this Expert Secrets Book Review which explains the importance of the message you've been putting across. This is why Blue Ribbon Tag and Label Corporation understands and implements the importance of branding through custom product labels.
Branding is the broad term for the advertising that a company must do to spread their name to create a customer base. Many forms of advertising are considered branding including television commercials, newspaper ads, company logos, flyers, radio broadcasts, and more. Branding is what helps your customers identify your company. It also allows your customer base to form a generalized opinion about your company and products before they even get to try them. For this reason, custom product labelling is one of the most important aspects of branding you could consider. So whilst you are sitting in your task chair at your office desk, you need to figure out what you need to do to help you when it comes to branding. Labels are the first thing that your customers will see when they lay eyes on your product. First impressions are vital to determining relationships, so that first glance at your branding through custom labels is everything. Your business brand is the face that everyone will see and link with you. When starting a business you need to know the difference between incubator and accelerator in startups to better know the level on which your business is, you can then figure out how to brand your business from that.
What is your Company's Identity?
Before you consider branding for your company, you must consider what you want your branding to stand for. You should take a deep look into your mission as a business so that it can be properly portrayed through any branding you decide upon. Your company identity is so important when it comes to considering branding techniques because your branding is what represents your identity. Before branding services are decided upon, business owners should consider:
What their company represents
Who the customer base target is
Why customers will consider their company over a competitor's
A short phrase that generalizes the company's mission
Company Branding through Logos
Logos are symbols that represent a company's brand. If you are a new business, considering a logo could advance your sales because customers will identify your company's brand through the logo. Logos come in all different shapes, sizes, colors, and designs. Their versatility is what allows for logos to be so identifiable. Your logo should adopt the same ideas that you considered when thinking about your company's identity. For example, if you are a company whose customer base is mostly children; you should implement a font on your logo that reads easier for kids or a picture that may attract children. Customizing logos by hiring a graphic designer can be expensive. Fortunately, the design staff at Blue Ribbon Tag and Label has been helping customers build logos and custom product labels for their products for over 30 years. We help new business owners and those who want a fresh look for their business come up with new logo designs so that branding can help boost revenue. We can work with ideas that you already have or help you come up with new ideas for a logo that can be implemented on your product's labeling.
Company Branding through Custom Product Labels
Once you understand your company's identity and have an idea about a logo for your company, you are ready to start considering expanding branding of your company through custom product labels. Labels are so important when it comes to company branding because they are the first thing that your customer will see and touch when considering buying your product. They allow your customer to get the feel for your company's identity by first glance. Additionally, labels provide your customer with information that they will need to make their purchasing decisions. If you are considering labels for your products, deciding on custom labels will put your product ahead of your competitor's. Custom product labels offered through Blue Ribbon Tag and Label Corporation are guaranteed to be beautiful, quality, and affordable. Find out more about the services and industries that we produce custom labels for on our website. If you are ready for a free quote or simply have unanswered questions that you would like to have addressed, feel free to call us at (954) 922-9292. Our team of specialists will be happy to get you started on helping you with company branding today!